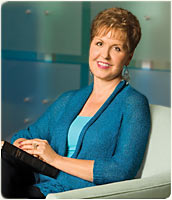 When Jesus had what we call the last supper with his disciples, the bible says that he blessed the bread, he broke it, and he gave it to them. I think there's a message in those three words. God wants to bless our lives but he doesn't want to stop there; he wants to break us and he wants to give us. Brokenness is not a bad word. It means the flesh is broken; the power of the flesh is broken so the spirit can be released.
Paul said, "death is actively at work in our flesh, that our life might be actively at work in you." I have a gift that God has given me and I can be a blessing to a lot of people with that gift but if my flesh is stronger than my spirit, then I'm not ever going to get to be any value to God because he won't be able to trust me. We have to grow up and growing up means that we learn how to choose the spirit and not the flesh. Is everybody with me tonight? (yes.) I'm not going to ask you to tell me but if I did, how many of you could tell me exactly what God's dealing with you about right now in your life? See, it's a lot of people. How many have so many things you can't figure out what he's dealing with you about right now? (laughing) the great thing about what we read in Matthew 26 is that Jesus made it very clear they had to pray.
The bible says he went and prayed and he told the disciples, "pray that you come not into temptation." he went off and prayed, then went back and found them asleep. "what? Can't you stay awake one hour?" the bible says he prayed a second time, went back and found them asleep. He went a third time, the bible says, and prayed again, and right after that, those who were going to capture him came and took him. He was ready now. He was prayed up. He was strong. Even though it was going to be hard, he knew now that he could do the will of God. Don't think that you can just do it without prayer.
&copy Copyright 2013 admin, All rights Reserved. Written For:
Joyce Meyer